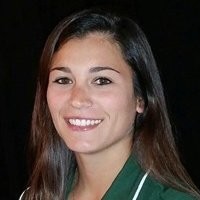 Marisa (DeAngelis) Ongaro
Marisa (DeAngelis) Ongaro enters her sixth season as head women's lacrosse coach at Holy Family.
Ongaro has been coaching club lacrosse for ten years working with various different clubs in the area. Most recently she was the Regional of Ultimate Lacrosse NJ for 5 years.

Prior to Holy Family Ongaro spent two seasons at Delaware Valley University, where she served as an assistant coach. While a member of the Aggies' staff, she was the head recruiting coordinator and also prepared and implemented practice plans.

Ongaro was a four-year defensive starter for Kean University, serving as the team captain during her senior season in 2015. She earned first-team all-conference honors from both the New Jersey Athletic Conference and Skyline Conference her freshman season, and she was a three-time selection to the Intercollegiate Women's Lacrosse Coaching Association's (IWLCA) Academic Honor team.

She graduated from Kean in 2015 with a Bachelor of Arts Degree in Psychology, before finishing her MBA in General Business at Delaware Valley University in 2017.
Graduation Year: Kean 2015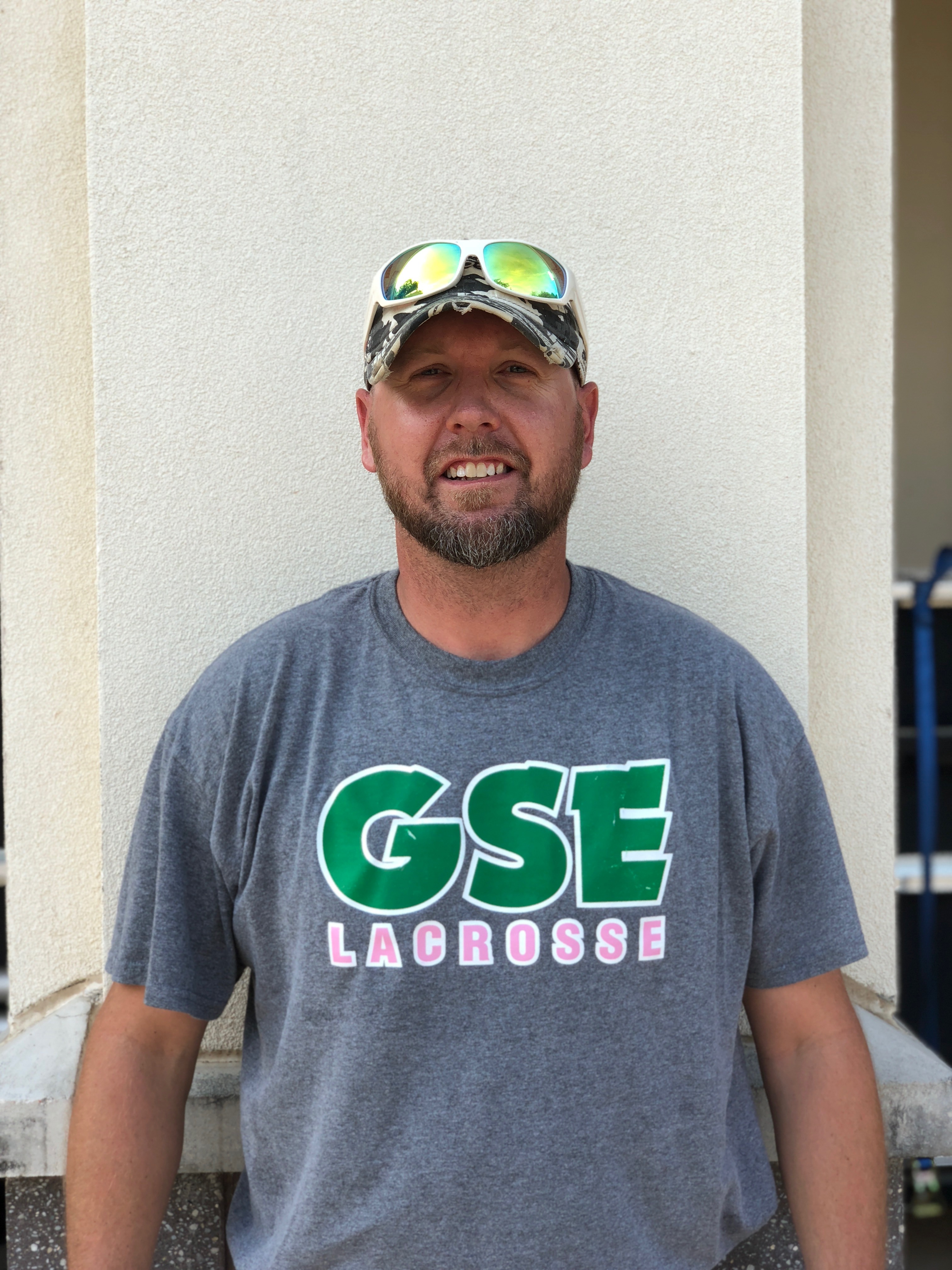 Bryan Fisher
Coach Fish is a graduate of West Windsor Plainsboro High School and Gettysburg College. He founded Garden State Elite Lacrosse with Kerry C. Weigner in 2009. Bryan is the girls Varsity Lacrosse Head Coach at Notre Dame High School in Lawrence, NJ. He is in his 10th year at Notre Dame after a 4 year stint at WWP South as Head Coach. His teams have compiled over 180 wins in his 14 year career. Notre Dame won 5 straight division titles (2013, 2014, 2015, 2016, 2017), won the 2015 and 2016 Mercer County Tournament Championship and won the Central Jersey Group III Sectional State Championship in 2017 and 2019. Coach Fish is a 7x The Trentonian and a 6x Trenton Times/NJ.com Girls Lacrosse Coach of the Year. He currently teaches history at WWP-South and also coaches the girls varsity basketball team.
Coach Fish just finished his 1st year at Notre Dame HS as the boys varsity soccer coach. His team finished with a #4 ranking in the state (18-3-1) and he was named the NJ State Parochial Coach of the Year. Before that he spent 20 years with the boys soccer program at WWP South with 10 of those years as head coach. He notched his 100th career win this past fall.
Graduation Year: WWPHS '96, D3 Gettysburg College '00

Stephanie Linder
Steph join us this Summer from an extensive coaching and playing background. Linder was a standout field hockey and lacrosse player as an undergraduate at Stevens. She is etched in both record books, and as a senior lacrosse player, she was selected to play in the prestigious North/South Senior All-Star game. After her collegiate career, she had coaching stints at The College of Wooster (08'-09'), Stevens (09'-11'), Watchung Hills Regional HS (12'-15'), and Felician Universtiy (16'-19'). Steph also coached with club program T3/Triple Threat for almost 12 years.
Graduation Year: Stevens '08 & '11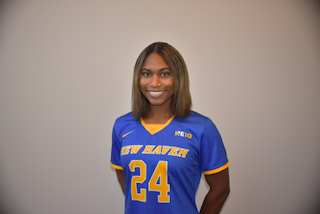 Raven Linton
Raven is a fifth year at New Haven College studying Chemical Engineering. This past year she continued to break records as she now holds the program record in draw controls. Linton was also named a Pre-season All-American heading into the 2021 season. As a sophomore, she broke the record for career high draws in a single game (16) and draws in a single season (126). She was selected to First Team All-Conference and Second Team All-Region for the Eastern region. As a freshman she was named to the Northeast 10 All-Rookie Team. Raven graduated from Notre Dame High School and also won back to back Mercer County Championships.

Graduation Year: Notre Dame High School '16, D2 New Haven College '21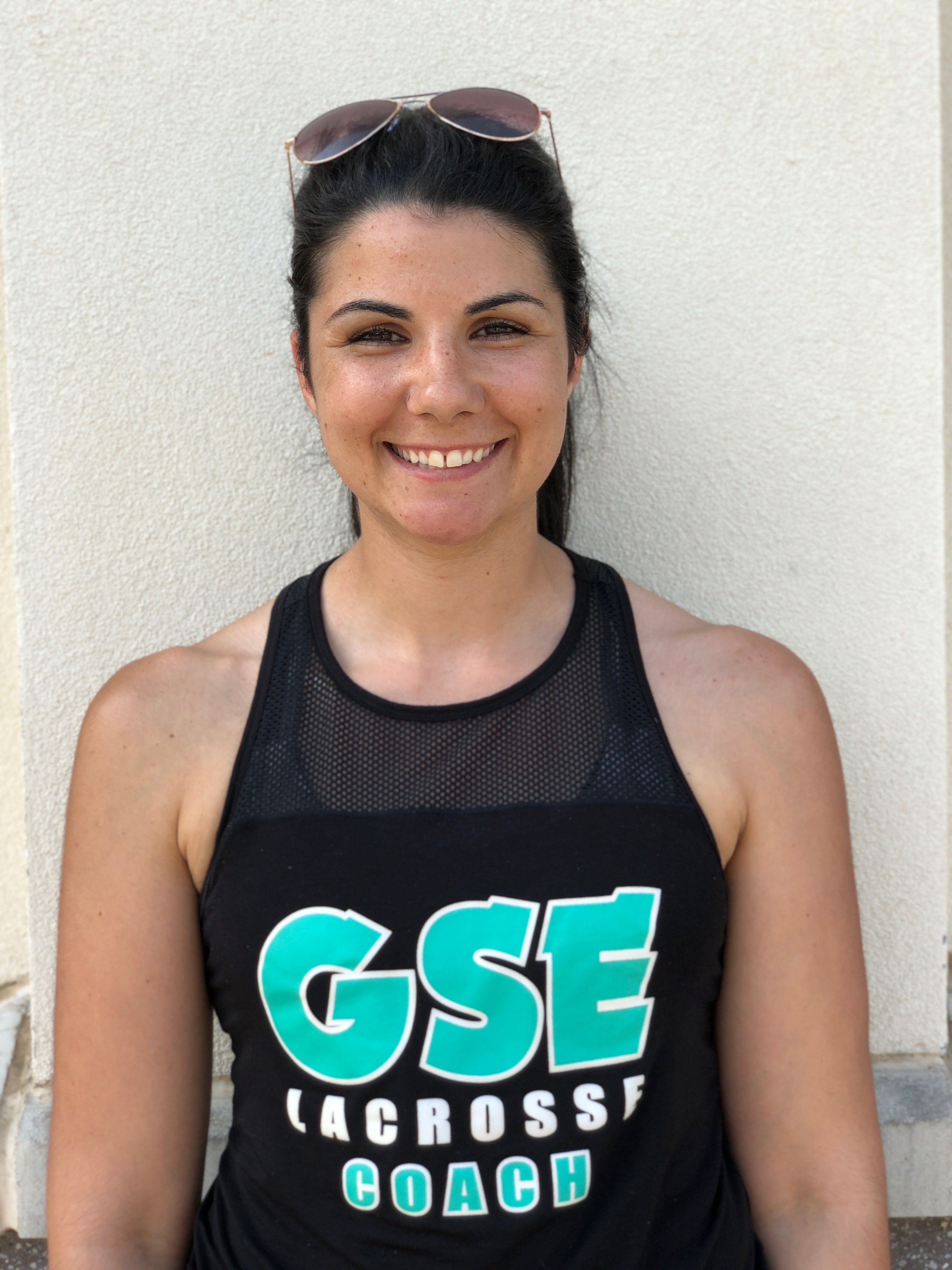 Julia Giordano
Julia is a coach and teacher in the West Windsor-Plainsboro school district. She is in her 5th year as the head coach of the WWP North Girls Lacrosse team. Julia began coaching lacrosse in 2011, when she helped start the Shore Youth Lacrosse program in Monmouth Beach, NJ. She also coaches field hockey and basketball. In high school, Julia played for Shore Regional High School, where her team won two state sectional championships and three conference titles. She went on to play on the women's lacrosse team at TCNJ winning 2 NJAC Conference Championships and making it to the NCAA Regional finals both years. Julia graduated from TCNJ in 2014.

Graduation Year: Shore Regional HS '11, D3 The College of New Jersey '14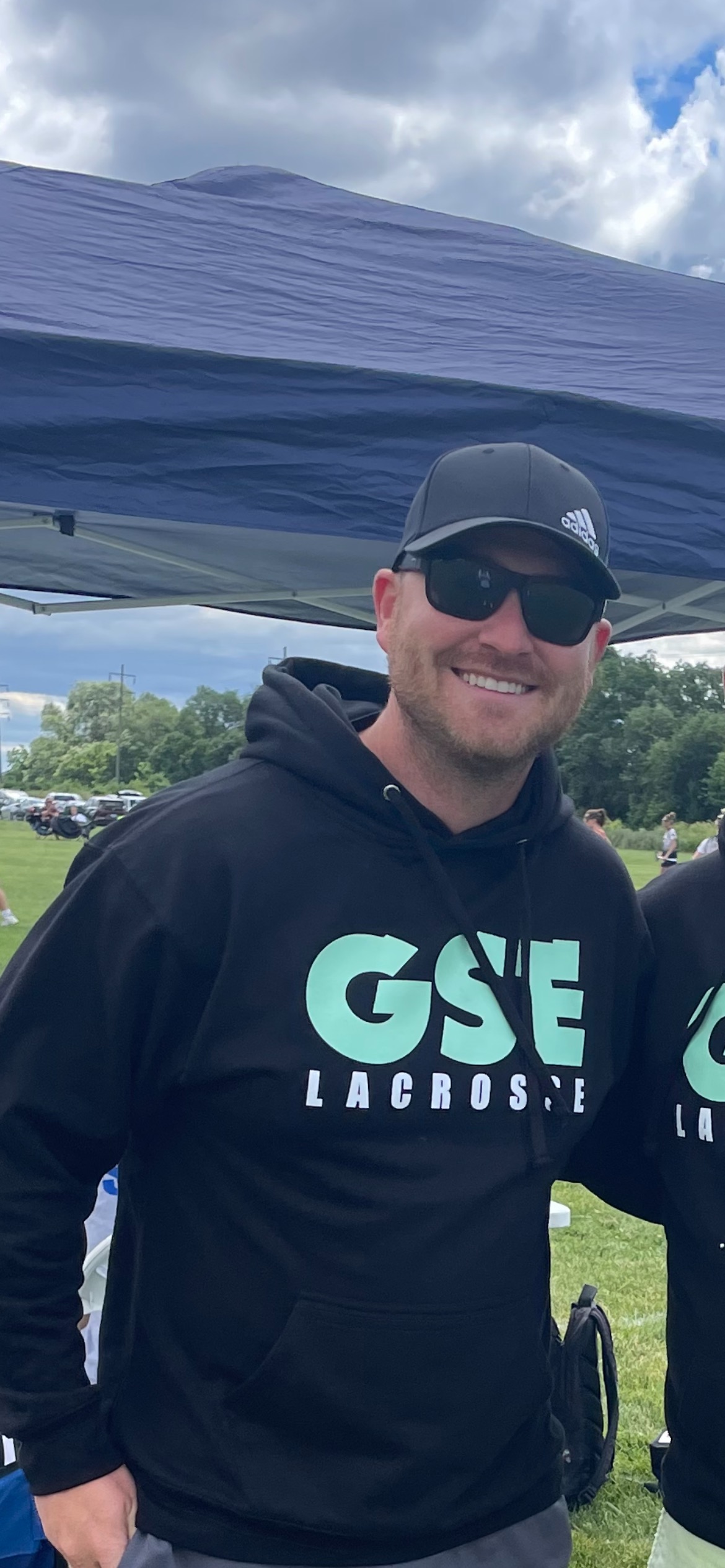 Erik Trost
Erik graduated from TCNJ where he was an exceptional football player. Erik is a teacher at South Brunswick HS where he coaches football in the fall. In the spring, Erik is the assistant coach under Bryan Fisher at Notre Dame HS. Trost has 9 years experience coaching at the high school level and brings a ton of knowledge to the program. His background in football brings a different aspect of footwork, agility and offensive strategy to the GSE program.
Graduation Year: TCNJ '14, Rider '16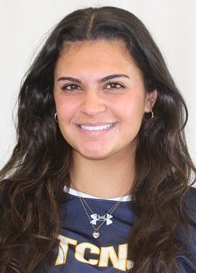 Sabrina Phillips
Sabrina is a GSE Alum and 2019 graduate from Notre Dame High School, where she played under Bryan Fisher. She is currently a junior at the #7 nationally ranked TCNJ, where she is a standout defender for the lions while pursuing a degree in nursing. In her junior year, Sabrina earned IWLCA Co-National Defensive Player of the week honors, as well as, All-NJAIC Honorable Mention.
Sabrina will be coaching with the 2028/2029 team.
Graduation Year: Notre Dame HS '19, D3 #7 TCNJ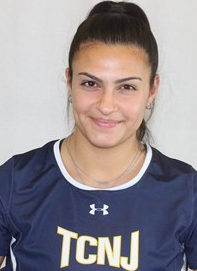 Nikki Phillips
Nikki is a GSE Alum and 2019 graduate from Notre Dame High School and played under the leadership of Bryan Fisher. She is currently a junior defender at #7 nationally ranked TCNJ, anchoring the lion defense alongside her twin sister Sabrina, while studying to be an Elementary Special Education teacher.
Nikki will be working with the GSE 2028/2029 team.
Graduation Year: Notre Dame HS '19, D3 #7 TCNJ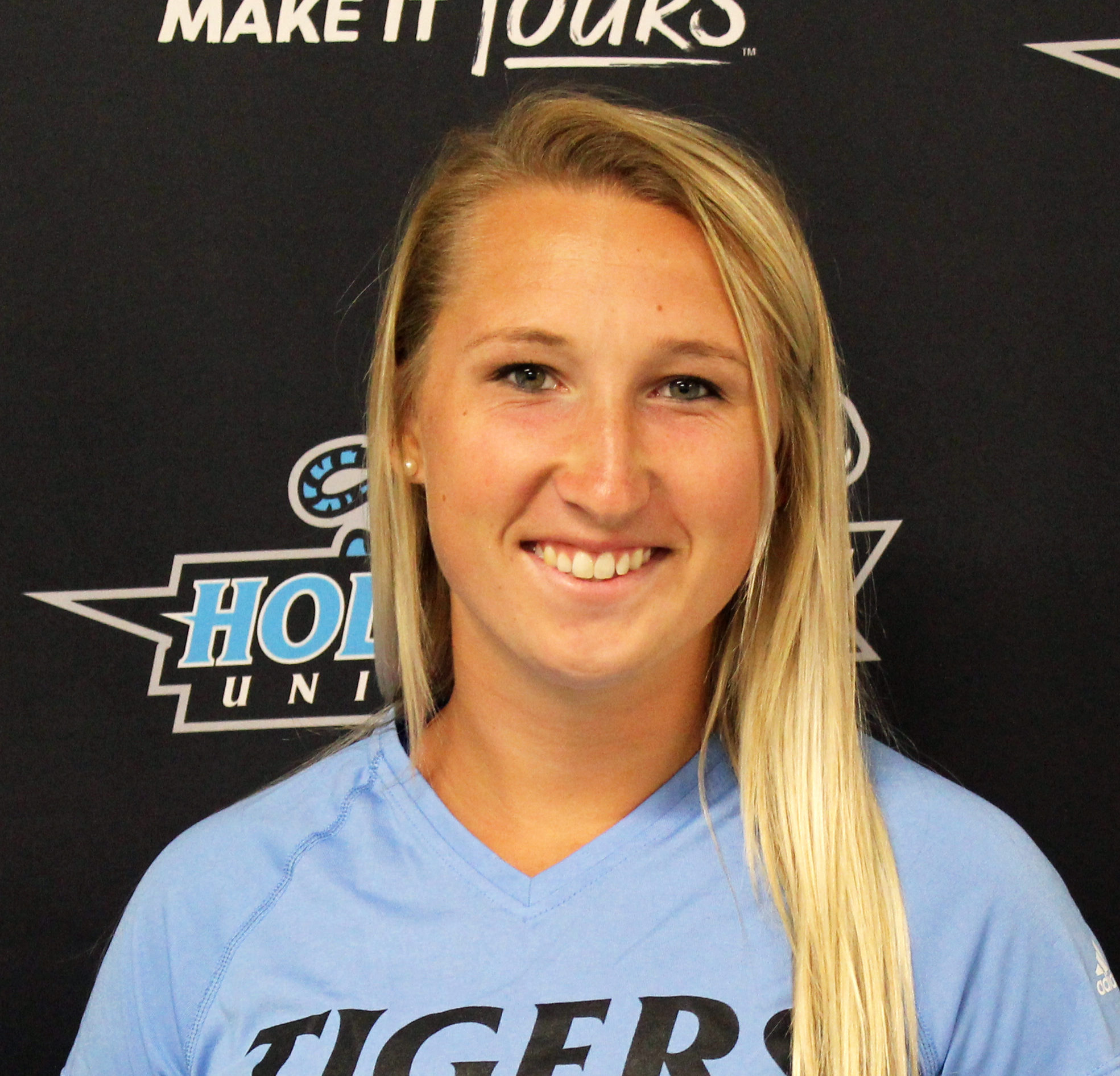 Brittany Ballack
Brittany Ballack is the assistant women's lacrosse coach from Holy Family University. Ballack will enter her fifth season as a member of the Holy Family lacrosse coaching staff with the 2023 season. Holy family is a Division 2 program, which is up and coming.
Ballack joined Holy Family after an impressive four-year playing career at Kean University where she was a three-time NJAC first team honoree. Ballack capped her career with IWLCA All-Region honors after being select to the second team during her Senior season. She finished her career with 102 goals, 23 assists and 125 points.
Off the field, Ballack had been honored for her academic success as she garnered NJAC All-Academic and IWLCA Academic recognition. Ballack graduated from Kean in 2018 with a Bachelor's degree in Athletic Training and a minor in Health Education. In additional to all of the lacrosse, she works as an Admissions Counselor for Holy Family University.

Graduation Year: Kean '18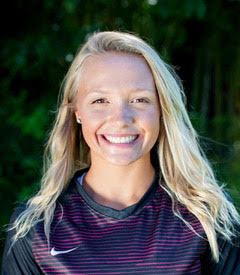 Mackenzie Santucci
Mackenzie recently graduated with her Master's Degree in General Education from Holy Family University in 2023. Holy Family University is also where she completed her Bachelor's Degree in Early Education Pre-K- 4th while playing on the Women's Lacrosse team. During her college career, she was the Captain of the 2021, 2022 and 2023 team. Mackenzie was a starting midfielder, CACC Women's Lacrosse All Conference First Team in 2022 and 2023, and she was named Second-Team IWLCA Atlantic Regional All-American. Mackenzie has been coaching club lacrosse for 2 years now.
Mackenzie will be working with the GSE 2027 team.
Graduation Year: Holy Family University '23