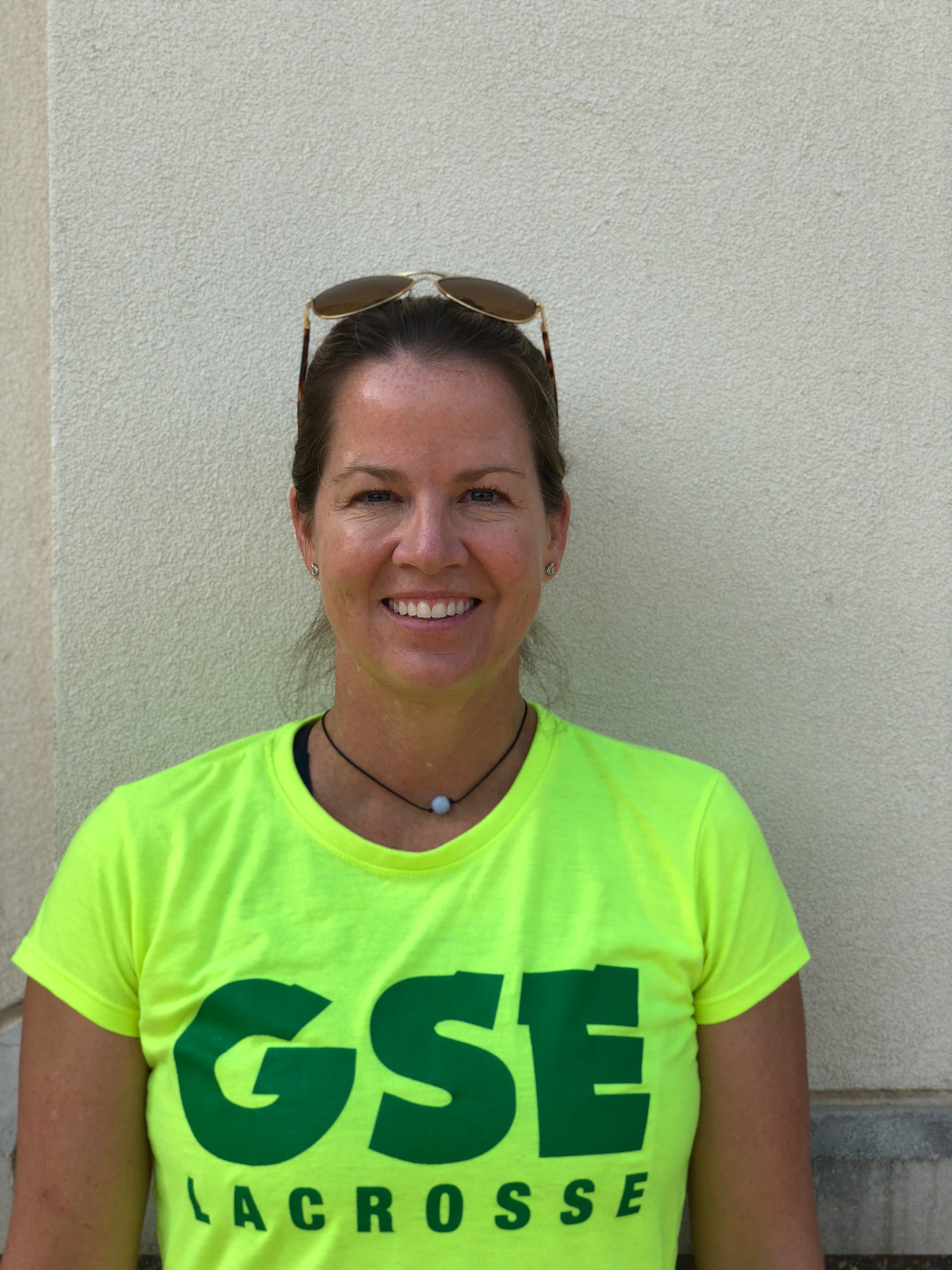 Liz Cook
Director and Program Manager for GSE. Liz has been with GSE for 7 years. 2017 All Prep Coach of the Year. Currently finished her 4th year as the Head Girls Lacrosse Coach at the Hun School of Princeton.  She grew up in Princeton, NJ playing high school lacrosse for Princeton Day School where she was a two-time All-American, 1st Team All Prep A selection, and 1990 Town Topics Player of the Year. She went on to play lacrosse for Brown University in addition to Field Hockey and Ice Hockey. She was on the coaching staff at Princeton Day School from 1999 to 2014, helping the Panthers Varsity Lacrosse teams to winning records in 12 straight seasons. Liz also directed the Princeton Lacrosse Club girls program for 7 years, in addition to coaching the U13 youth teams.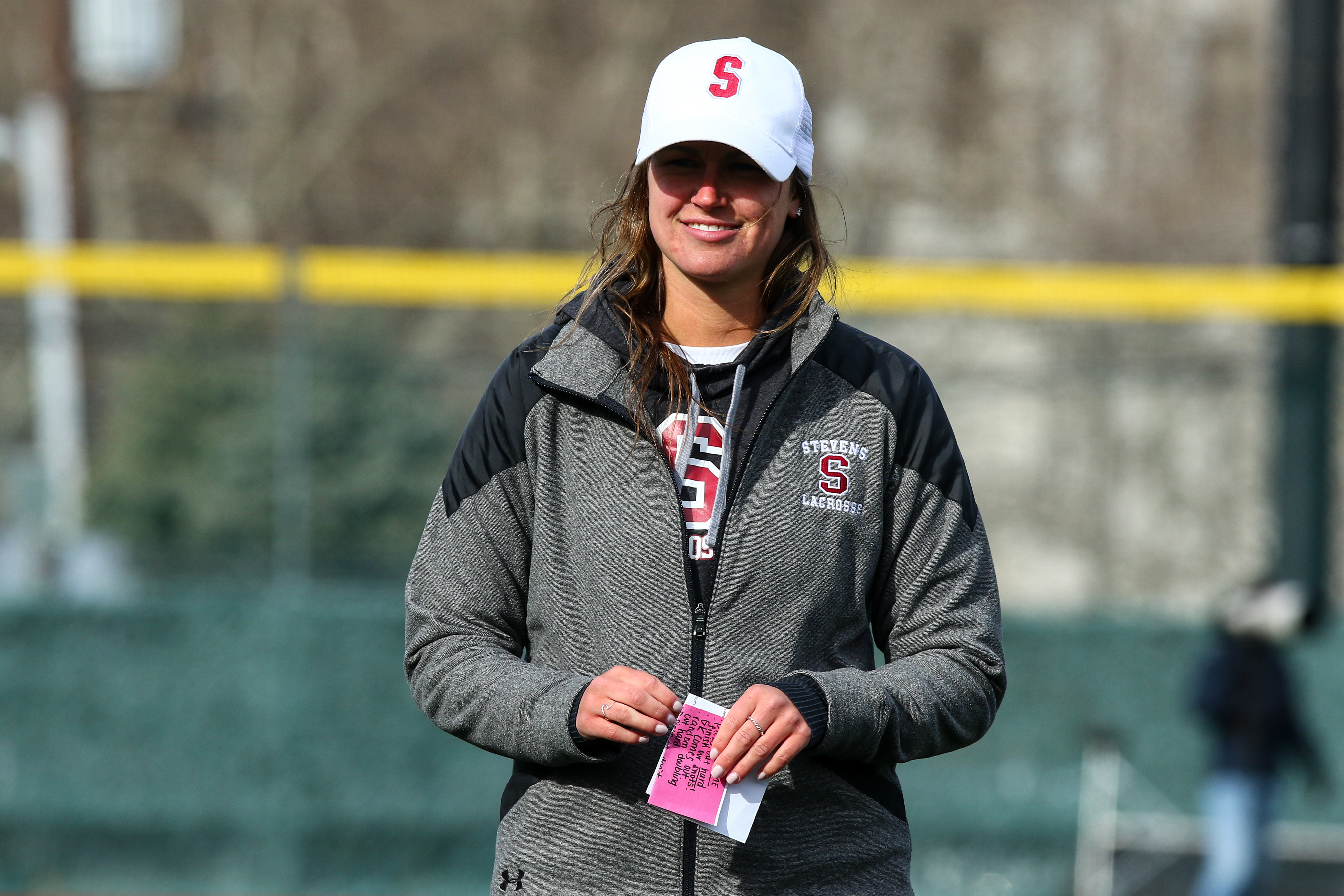 Meg Clements
Director of Player Development and Recruiting for GSE. Meg played high school lacrosse at Hopewell Valley HS, where she won three consecutive Mercer County Championships and was a two time CVC Player of the Year. She went onto star at Division I Rutgers University ending as the 8th all time leader in career draw controls and earning 2014 Pre-Season All Big-East and Second Team All-Big East honors. In 2015, Meg played and coached internationally for Durham University in the UK where she earned her masters degree in Marketing and lead the team to their first ever British University and College Sports (BUCS) National Championship. In 2016, she was an assistant coach under Bryan Fisher on the Notre Dame Mercer County Championship team. Meg is currently the assistant coach at #24 ranked Stevens Institute of Technology in Hoboken NJ, earning back to back Empire 8 Conference Coaching Staff of the Year in 2017 and 2018, and helped bring the Ducks to the second round of the 2018 NCAA tournament since 2011.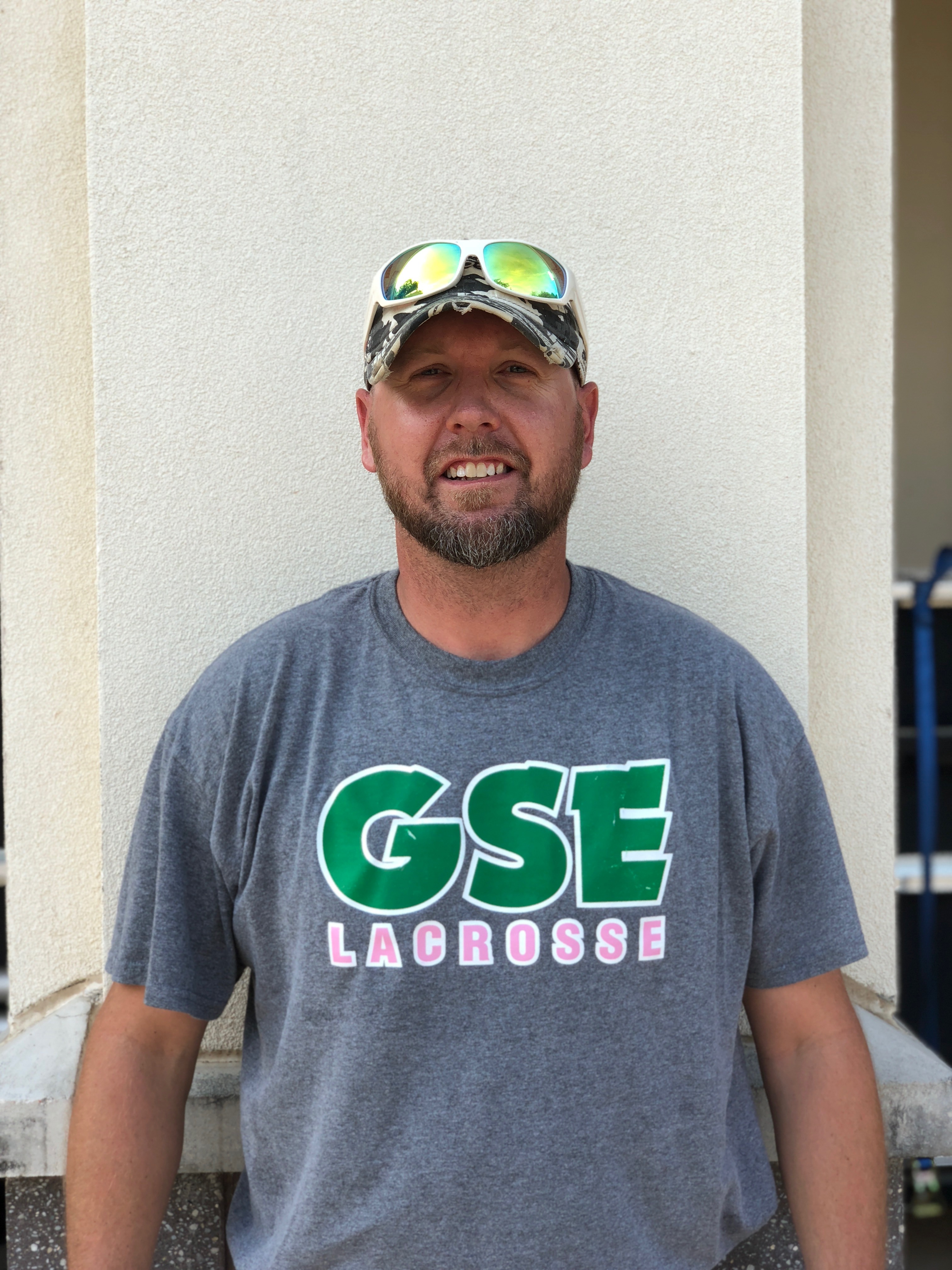 Bryan Fisher
Coach Fish is a graduate of West Windsor Plainsboro High School and Gettysburg College. He founded Garden State Elite Lacrosse with Kerry C. Weigner in 2009. Bryan is the Girls Varsity Lacrosse Head Coach at Notre Dame High School in Lawrence, NJ. Notre Dame won 5 straight division titles (2013,2014,2015,2016,2017) and won the 2015 and 2016 Mercer County Tournament Championship. While head coach at WWP South Bryan helped improve his program, a Laxpower ranking from #130 when he took it over to #16 in 2011. Fish was named Girls Lacrosse Coach of the Year by the Trentonian in 2009, 2010, 2015 and 2016, the Packet in 2009 and 2010 and Trenton Times in 2009, 2015 and 2016. He currently teaches history at WWP-South and also coaches boys varsity soccer there.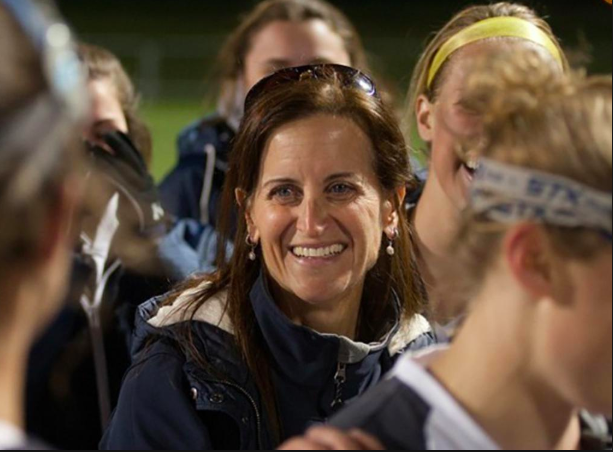 Sharon Pfluger
Head Coach at TCNJ. Sharon Pfluger ranks among the elite at any NCAA level as the veteran coach has compiled an impressive 512-57-1 record in 31 seasons. Her lofty winning percentage of .899 is the best in NCAA history at any level and she also ranks in the top five at all levels for career wins.
Bob Henderson
In 2014 Bob become the Goalie Coach at TCNJ in Ewing, NJ.  Bob is a US Lacrosse Level II certified coach and is known throughout NJ as one of the best goalie coaches in the game. Many, many girls who played for Bob have gone on to successful college careers. Coach Bob played at Stevens Institute of Technology in Hoboken where he was a three year starter and two year All Knickerbocker Conference honoree. In 1979 he was the #5 ranked DII/DIII goalkeeper in the country. Bob still holds records at Stevens for single season save percentage and career save percentage.   Bob entered the Stevens Athletic Hall of Fame in late 2012. Bob has coached at the youth level since 2000 and at the elite HS level since 2007. Over the years he has worked with South Jersey Select, Central Jersey Select, WWPC Lacrosse, Five Star Lacrosse and Lightning Lacrosse. Bob has been selected to coach at various state and national All Star games including the 2011, 2012 and 2013 Women's Division National Tournament. Bob is currently the Assistant Varsity Coach at Notre Dame High School.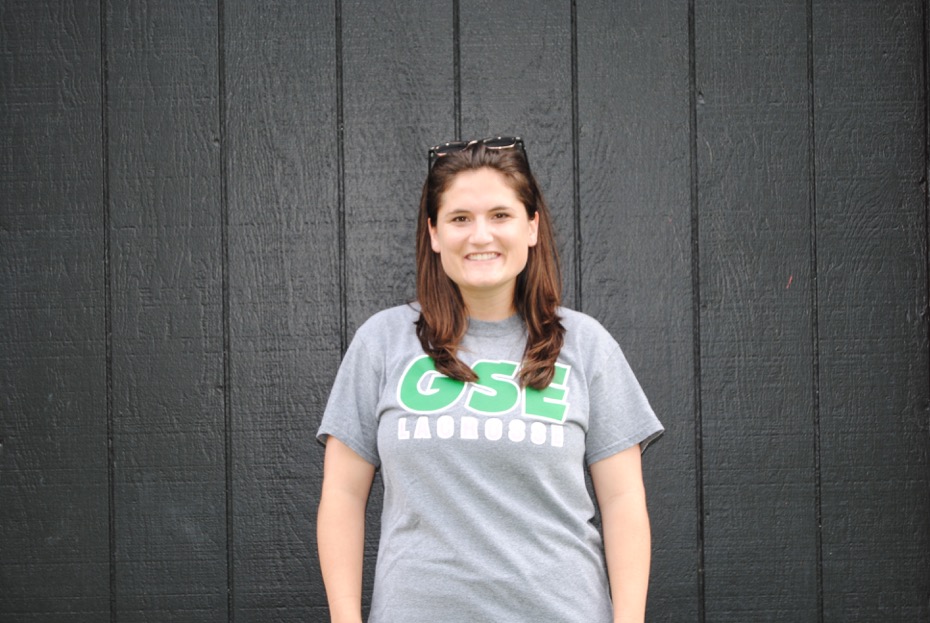 Jen Garavante
Jen is a 2010 graduate from Monroe Township High School. She continued her career at TCNJ as an attacker, and graduated in 2014. Jen was named a 2014 Division III All American. Jen has coached in the WWPC Lacrosse program in West Windsor and has coached at various TCNJ camps and clinics in the past. She was the assistant Varsity coach for the 2015 and 2016 seasons at West Windsor Plainsboro High School North.  She is currently the Head Coach at Allentown High School, a team that most recently won the 2018 Central Jersey Group 3 Sectional Championship.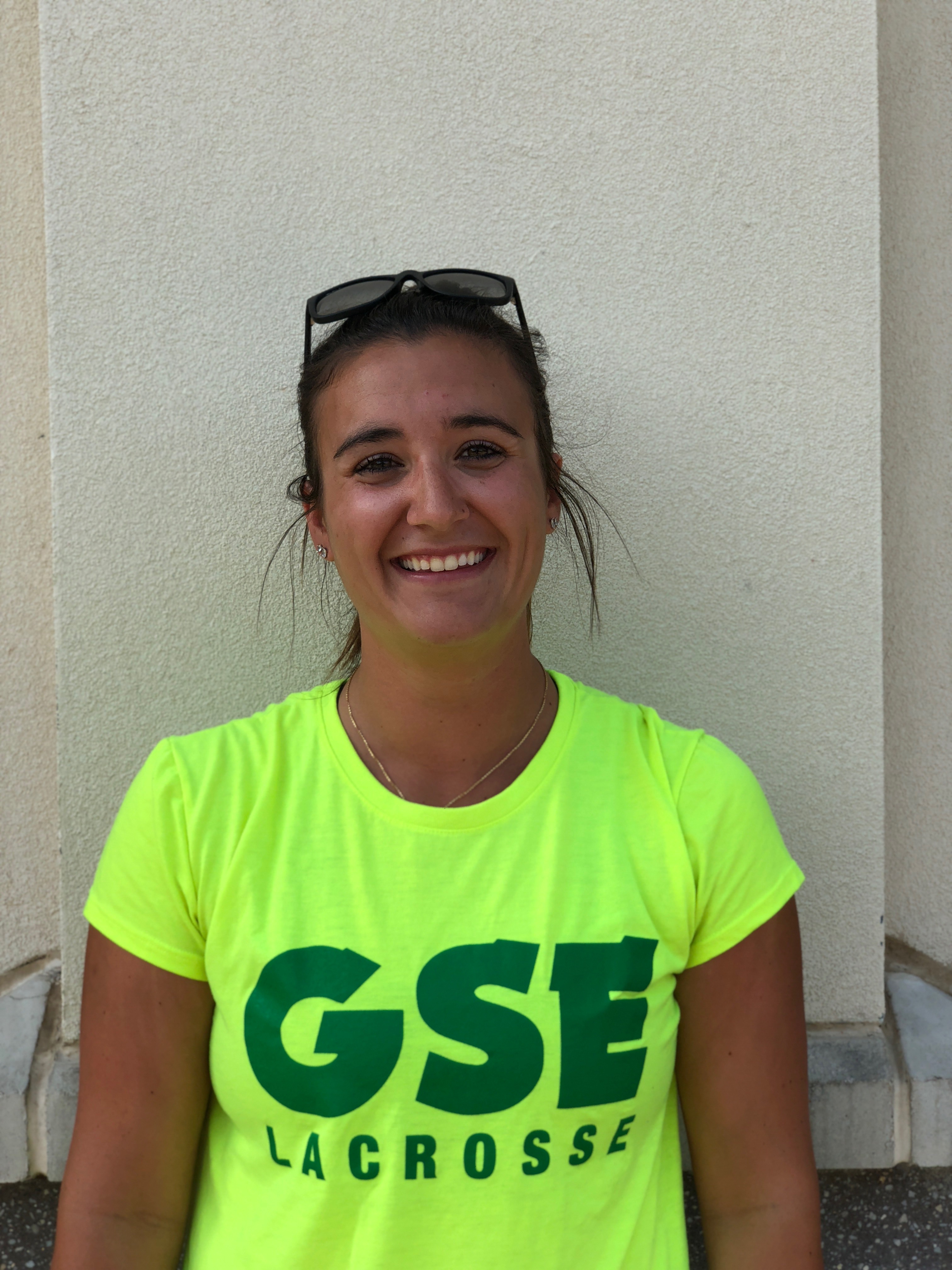 Dina Cifelli
Dina is a native of Robbinsville, NJ, and a graduate from Notre Dame High School. In her high school career Dina amassed more than 200 points (136 goals, 83 assists). Dina played collegiate lacrosse at perennial Division II powerhouse West Chester University in Pennsylvania. After the 2014 season Dina was named PSAC Freshman of the Year. Dina graduated from WCU in 2017, ending her career landing on All-PSAC and All-PSAC Academic Honor Roll for four years, was name to the IWLCA All-South Region team and broke the all-time record in career assists for the PSAC Conference and set the West Chester record as well with 222 career assists. In 2017, she was the assistant coach for Holy Family University. Dina is now taking her talents down to the University of Tampa where she will be earning a Masters degree in Exercise and Nutritional Science and the graduate assistant with the Tampa women's lacrosse program.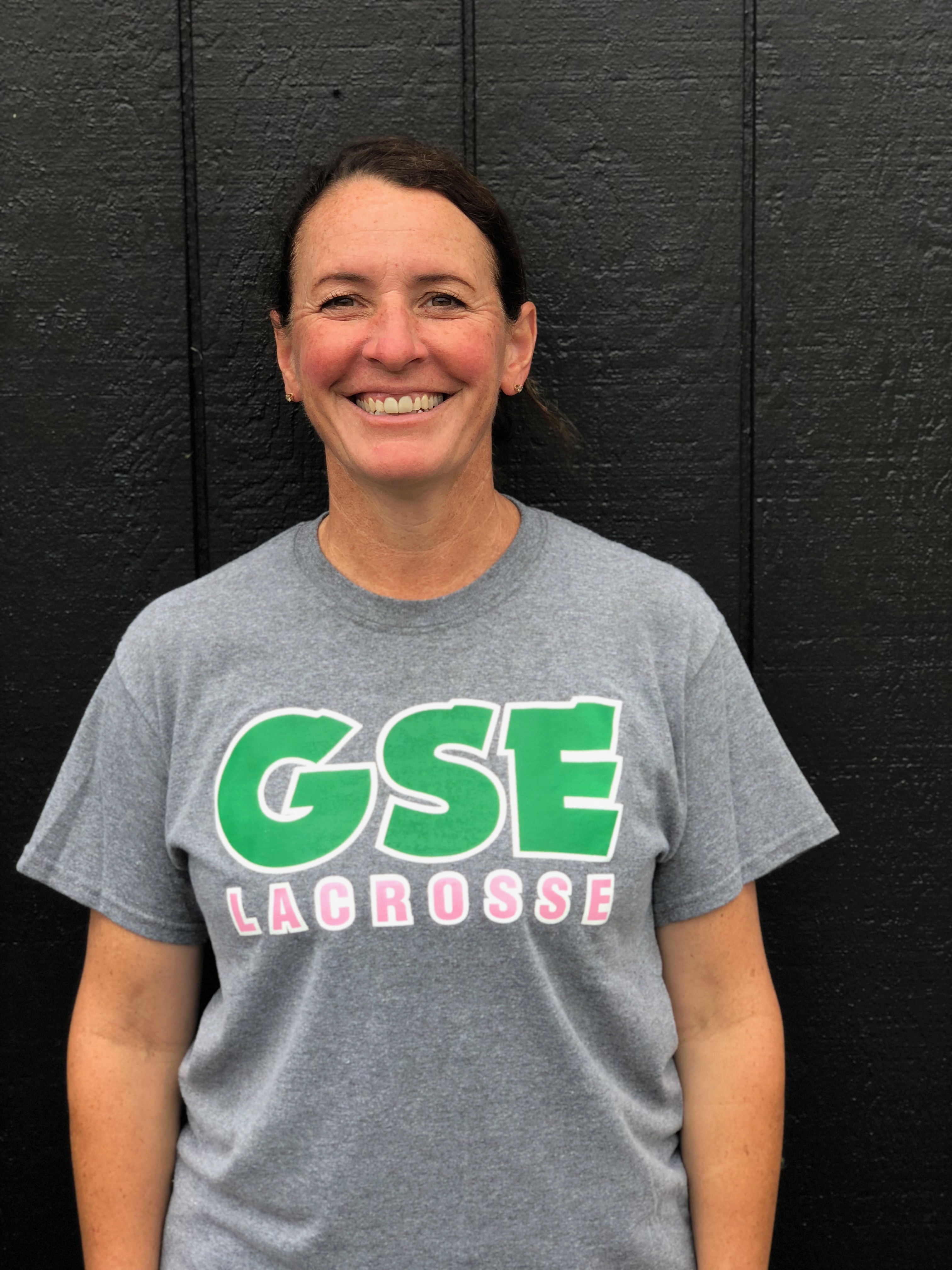 Tracy Young
Tracy is a Princeton, NJ native who played lacrosse at Princeton High School.  She enters her fifth season with GSE. Tracy went on to play at Roanoke College where she was named a two-time All Old Dominion Athletic Conference First Team Selection. She was also honored as a IWLCA Chesapeake Regional All-American and First Team IWLCA All-American during her career at RC. Tracy is currently the Assistant Varsity Girls Lacrosse Coach at Princeton Day School and she has been working with the Princeton Lacrosse Club youth program for nine years and currently coaches with Princeton Girls Lacrosse Club.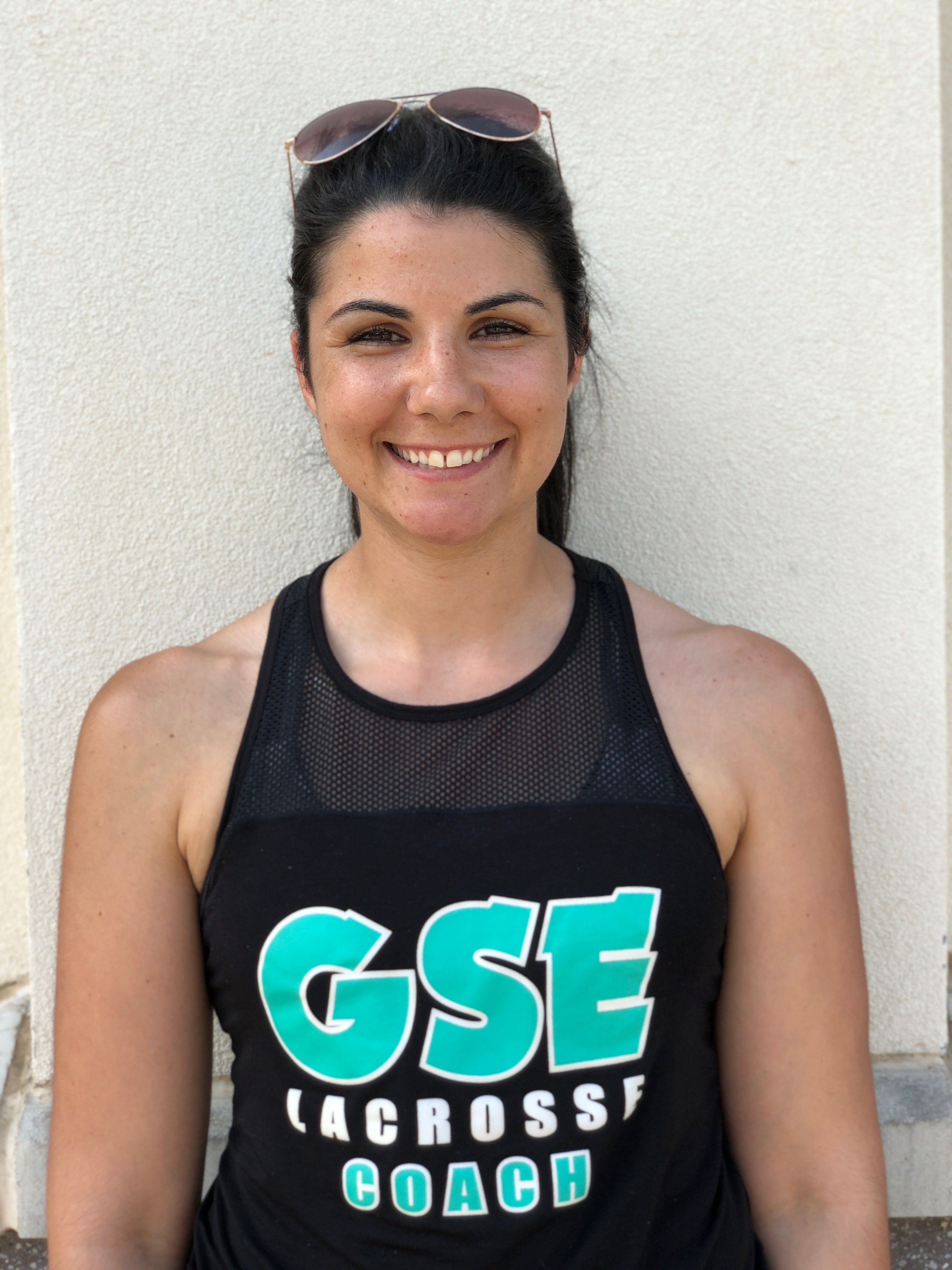 Julia Giordano
Currently the Head Coach at WWP North. Julia is a 2014 graduate of TCNJ where she played on the women's lacrosse team winning 2 NJAC Conference Championships and making it to the NCAA Regional finals both years. She has coached at Shore Youth lacrosse since 2014.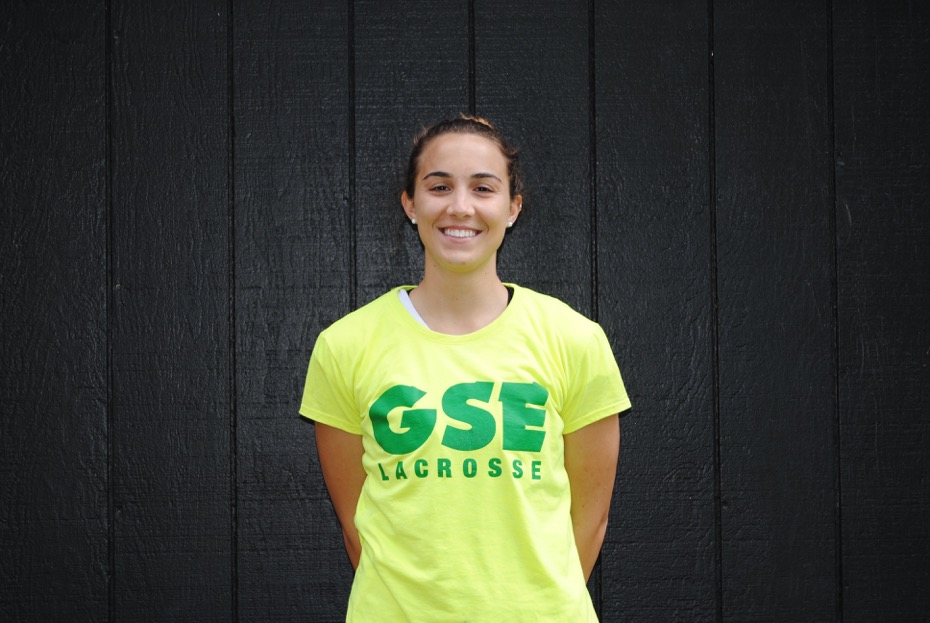 Brandi Ritz
Brandi is currently the second assistant coach at #24 Stevens Institute of Technology, where she works primarily with the goalies, in addition to being the first assistant for the Stevens field hockey team. Brandi joined the Ducks after a graduate assistant stint at New England College in Henniker, N.H., serving as a coach on both the field hockey and women's lacrosse staffs. In that role, Ritz assisted in all aspects of the program including recruiting and student-athlete development. Prior to New England College, Brandi spent a season as the head field hockey coach at Robbinsville High School, compiling a 13-4 record in her rookie season. Ritz also spent time as an assistant on the Robbinsville varsity lacrosse team in addition to leading the junior varsity squad. Brandi had a four-year playing career at Daniel Webster College, where she earned several distinctions as a student-athlete during that time including Athlete of the Year, Sportsmanship Award, and Coaches Award. Brandi is from Burlington, N.J where she graduated from Burlington Township High School.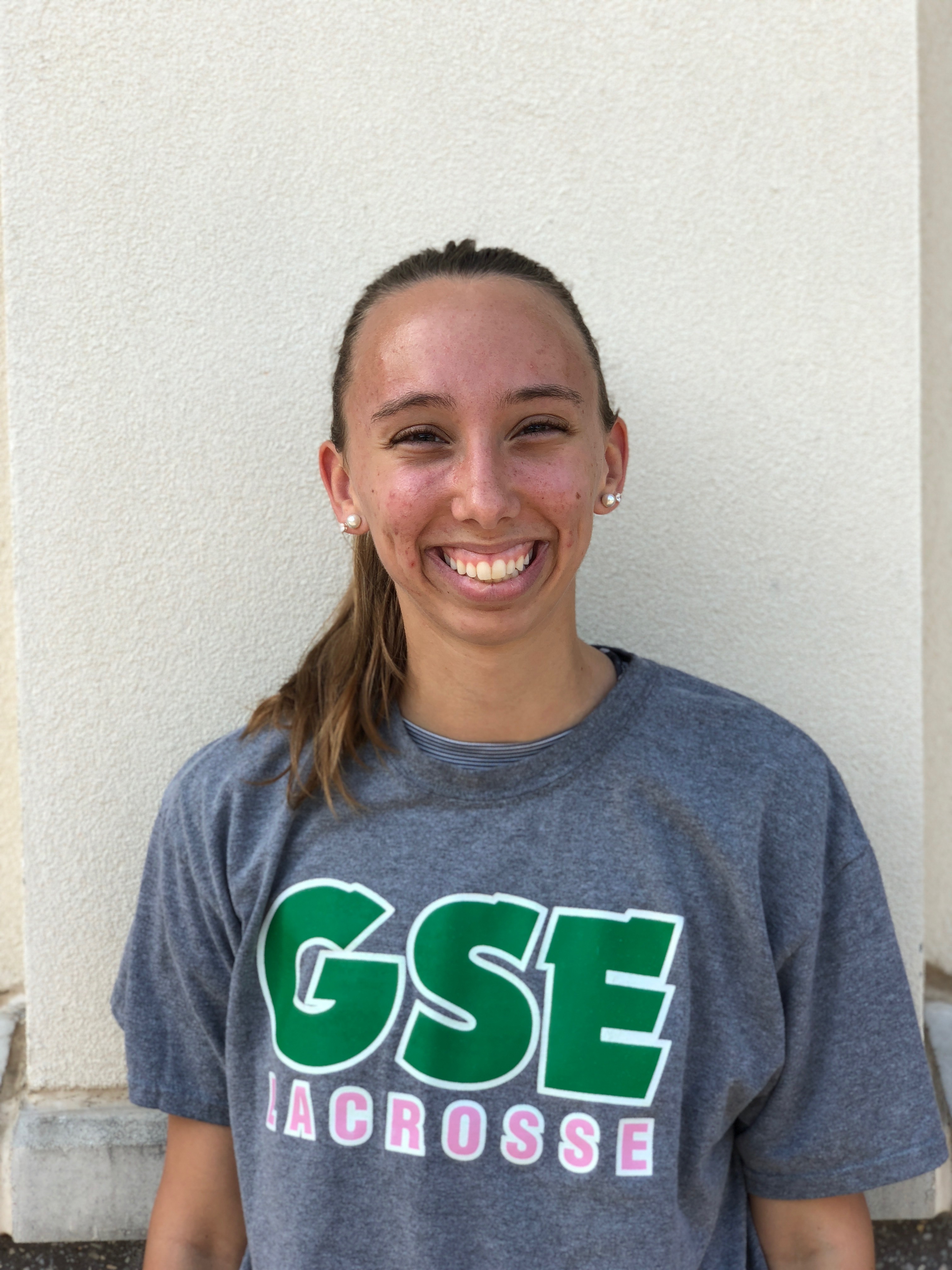 Jess Allen
Jessica Allen is a former GSE player, who currently plays field hockey and lacrosse at the The College of New Jersey. She was a four year varsity field hockey and lacrosse player at Robbinsville High School. She earned All CVC honors junior and senior year in both sports while being selected for the US Lacrosse Academic All American team, and scored over 100 career goals. It is her third year coaching GSE, and she has additional coaching experience at Robbinsville Lacrosse Association, WWPC Lacrosse, Five Star Lacrosse, and Next Level Youth.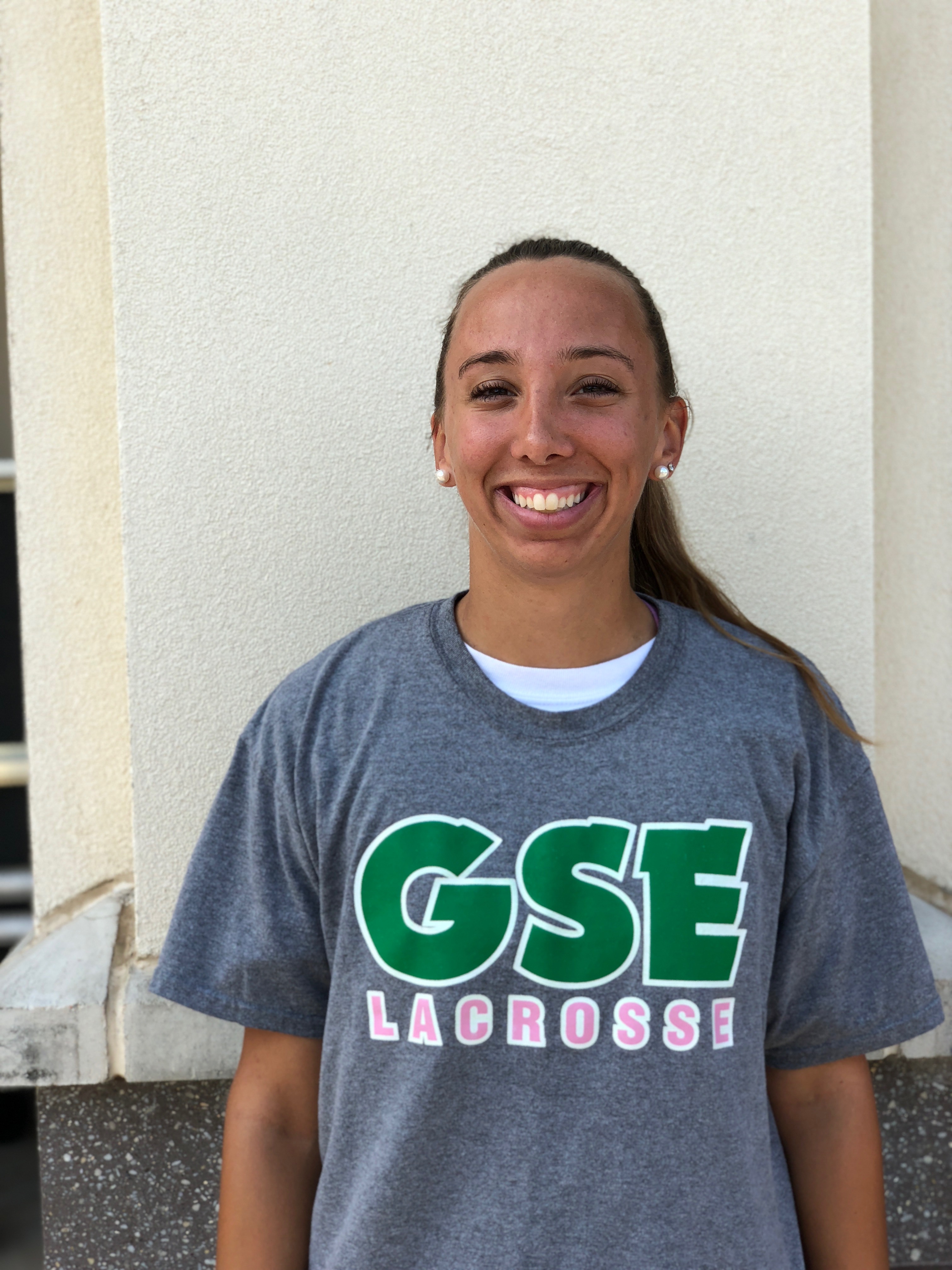 Courtney Allen
Courtney Allen is also a former GSE players and graduated from Robbinsville High School. During her time she made 1st-Team All Conference and was named an Academic All-American. Courtney currently plays lacrosse and field hockey at Division III Muhlenberg College in Pennsylvania. Courtney has also been coaching with GSE for three years.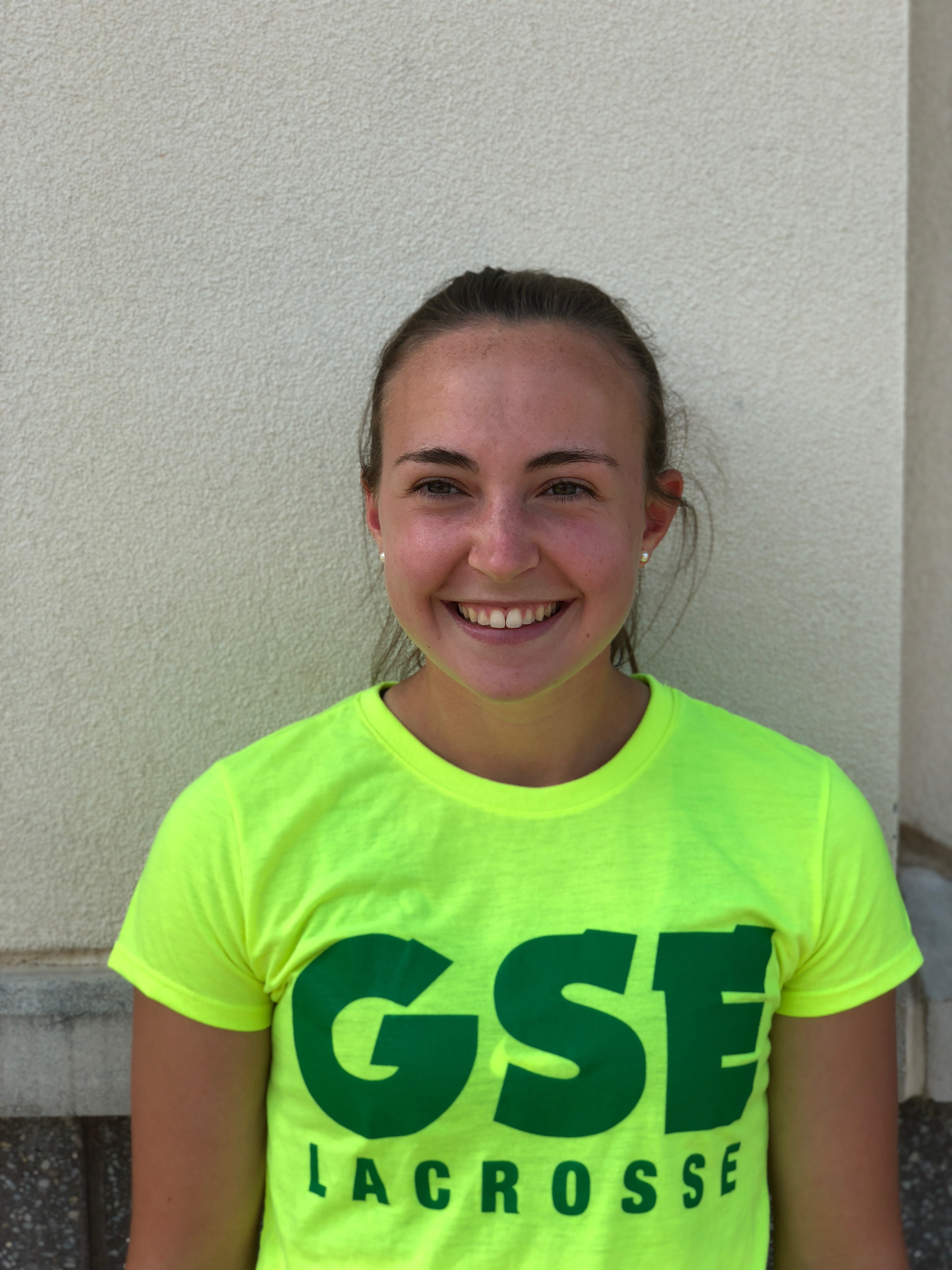 Delia Lawver
Current member of the William Smith lacrosse team. Delia was a four year starter at the Hun School of Princeton, playing under Liz Cook. In her time there she was named Second Team All-Prep in 2015, 2016, 2017, and earned the Coaches Award in 2017. She was also a member of the field hockey team.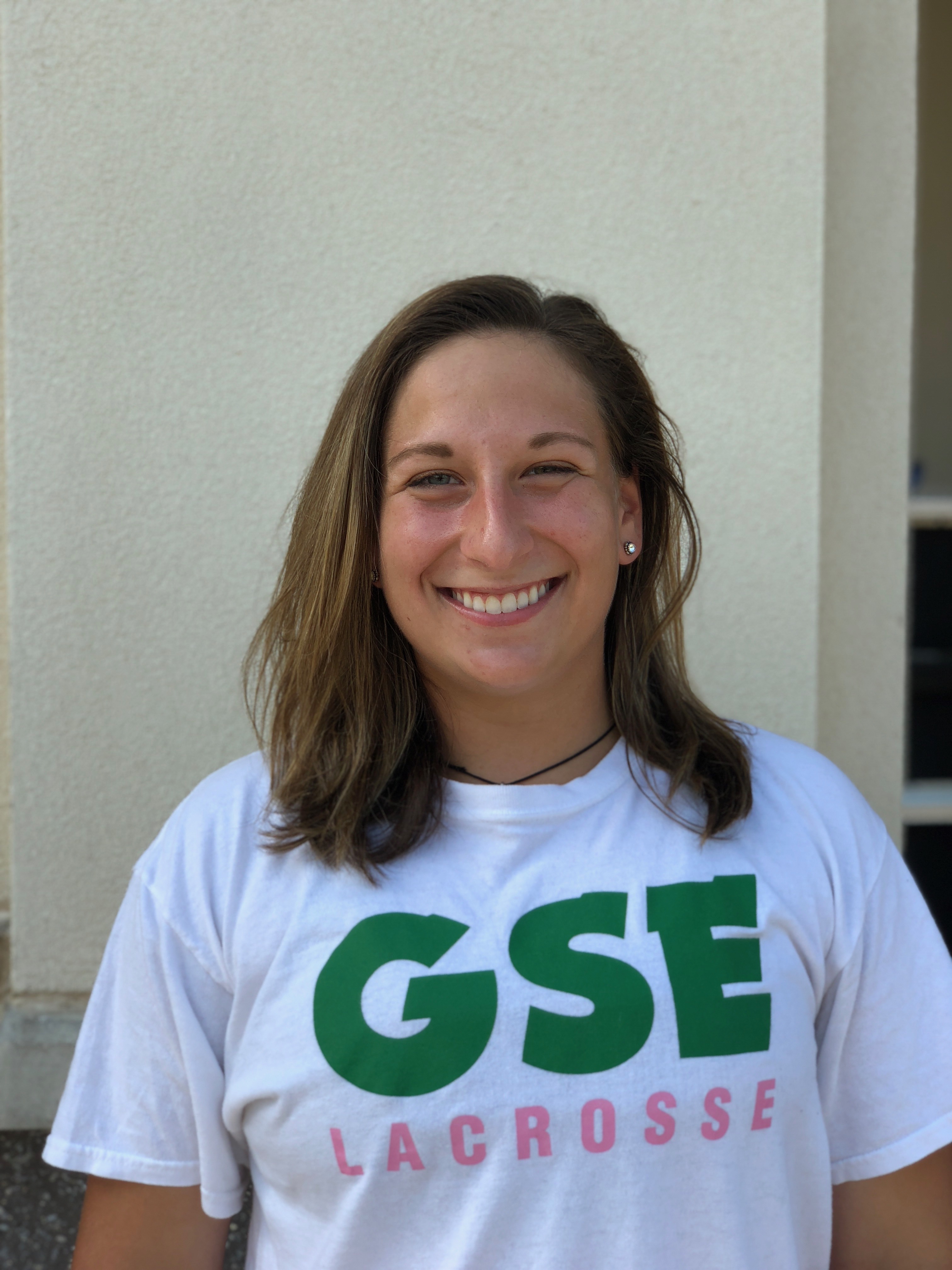 Ali Nataliccio
Ali is currently a sophomore goalie at The College of New Jersey studying Communications, under Coach Pfluger and was part of the team that made it to the 2017 NCAA National Championship. She played her high school career at Notre Dame under Coach Fisher where she won two Mercer County Championships and was named 2016 CVC Player of the Year. She has been a goalie for 10 years and a goalie coach for 3 years.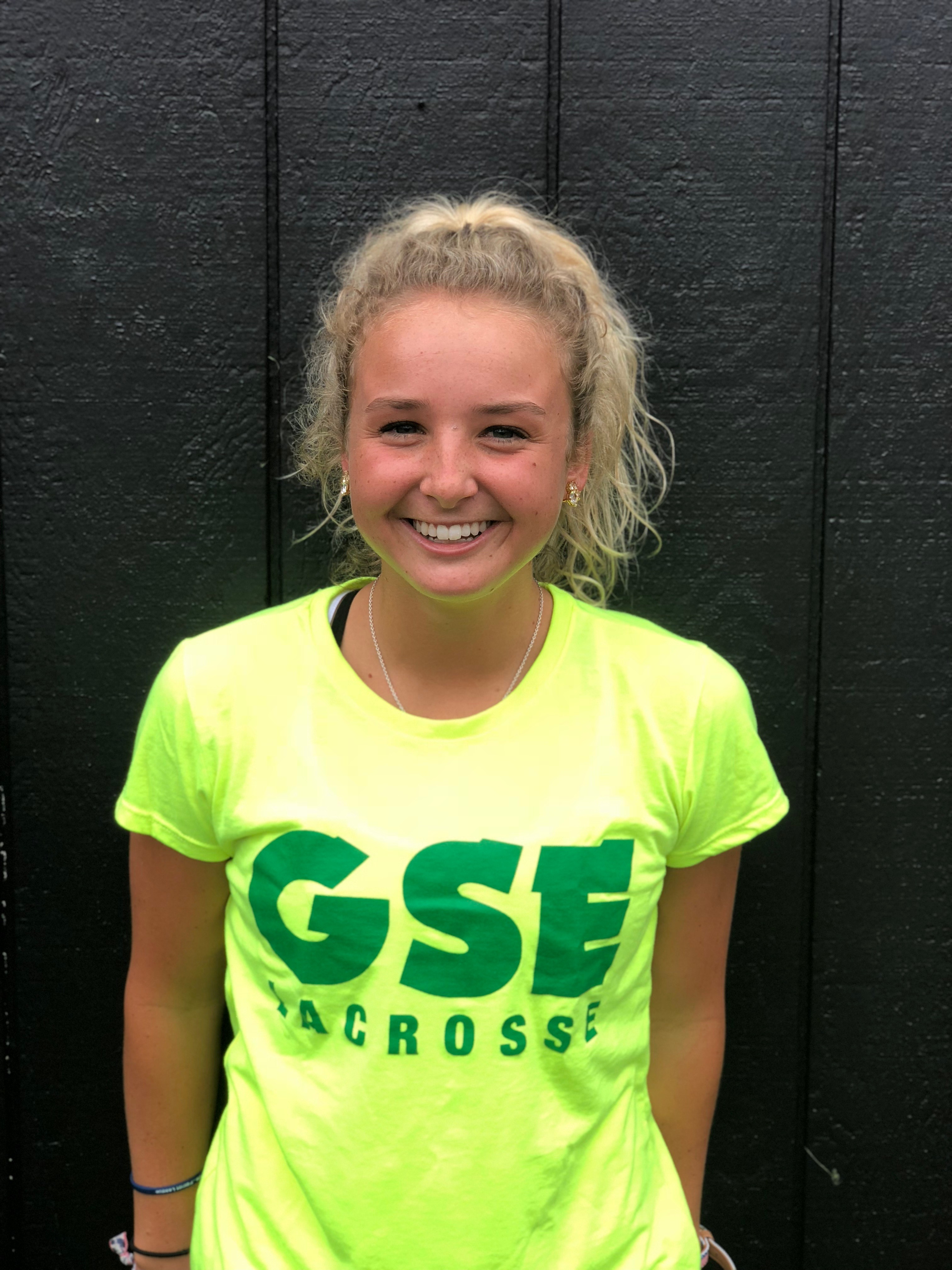 Shannon Dudeck
Shannon just finished up her freshman year at College of the Holy Cross. She was a four-year member of the varsity lacrosse team under head Coach Liz, and was captain her senior year. Shannon was a two-time NJISAA Prep All-League team (2016, 2017) and named to the 2017 All-MAPL (Mid Atlantic Prep League) team. She was also a two-time Trentonian All-Prep Team and Trenton Times All-Prep Team selection (2016, 2017).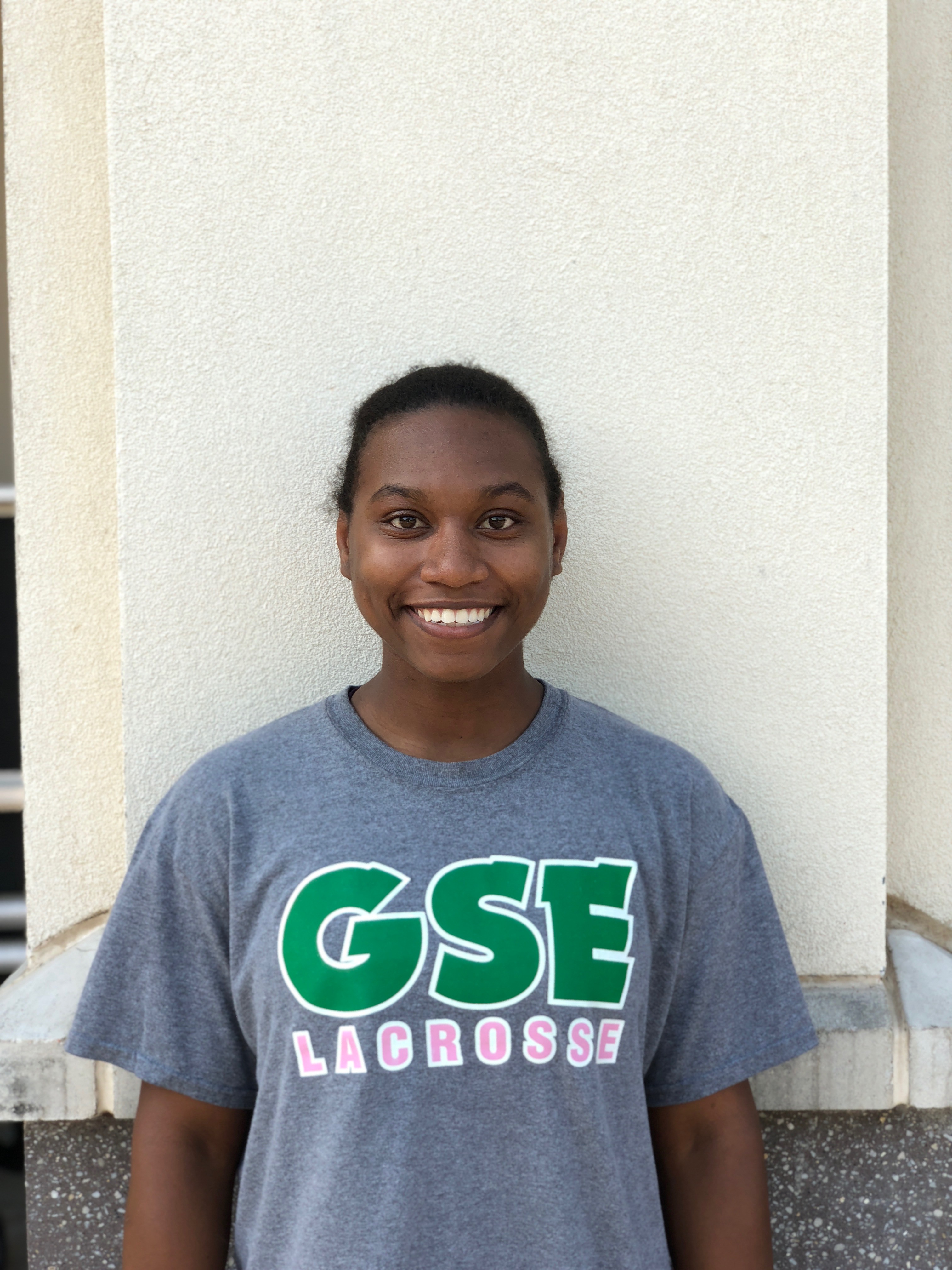 Raven Linton
Raven is going to be a junior at New Haven College studying Chemical Engineering. As a sophomore, she broke the record for career high draws in a single game (16) and draws in a single season (126). She was selected to First Team All-Conference and Second Team All-Region for the Eastern region. As a freshman she was named to the Northeast 10 All-Rookie Team. Raven graduated from Notre Dame High School and also won back to back Mercer County Championships.
Josie Cook
Josie has also played for GSE for the past 7 years. She recently graduated from the Hun School of Princeton where she was a standout defender and senior captain of the team. She was named First Team All-Prep for 2018. Josie will be taking her talents to Hobart and William Smith College in the fall.